Start main content
Orientation for New Research Postgraduate Students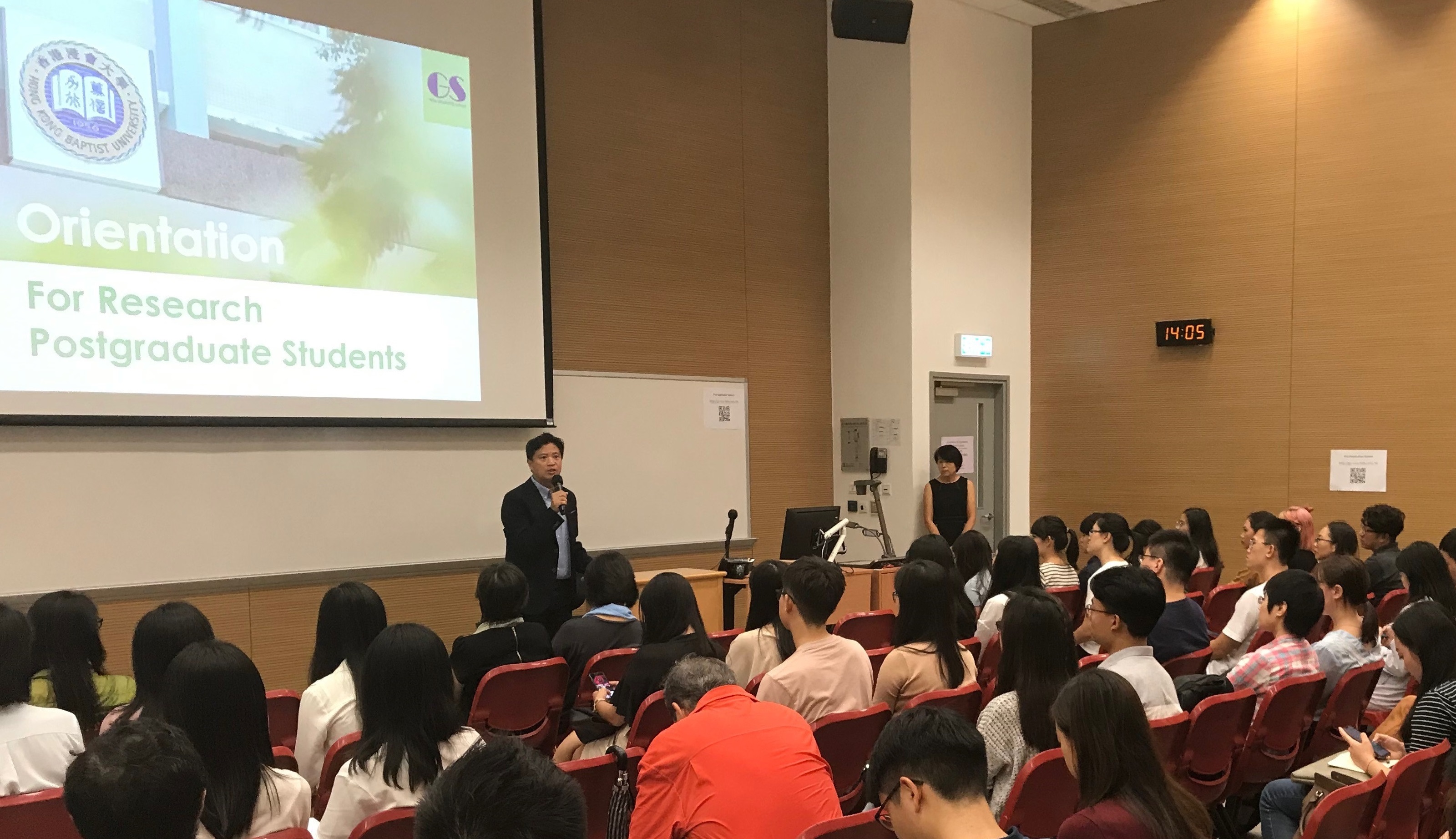 Around 100 new students joined the RPg Orientation Day held on 2 September.
Kick-starting the orientation, Prof. Ken Yung, Executive Associate Dean of Graduate School, shared his experience of supervising research postgraduate students. The students raised a series of questions about their study journeys at HKBU.
On behalf of HKBU, the Graduate School sends our warmest welcome to the new students!